8 Jan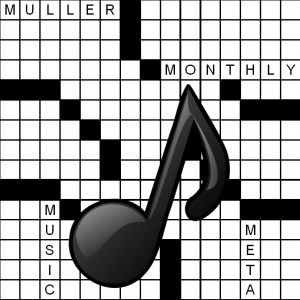 New to the site?
← Click for an intro!
I'm pleased to announce the Grand Prize winner of the 2018 MMMM. Congratulations to Jeremy Koenig of Washington DC! Jeremy was randomly selected out of the 113 subscribers that qualified this year (by getting at least 9 out of 13 of the metas), and wins a free entry to the 2019 ACPT.
A big shout-out to the five players who had perfect records last year and were in the first cohort to get the mega-meta correct: Louis Lana, Eric Prestemon, Rich Pardoe, Brent Holman, and Jonathan McCue. You can see the full 2018 MMMM results here.
A big THANK YOU to all of you who contributed to our Tip Jar this year. We raised a record total of $3316 from 134 people, all donated to the BerkleeNYC Community Fund.
The first 2018 MMMM puzzle will come your way January 22, and there once again will be a mega-meta. Subsequent puzzles will arrive on the first Tuesday of each month, and the mega-meta reveal will come out December 31, the last Tuesday of 2019.
Do you have a friend who you think would enjoy solving musical metas? January is a great time to turn them on to the MMMM, since the first few puzzles are pretty easy. Thanks for spreading the word!